Order your Android Radio App for your SHOUTcast or IceCast server. We will create your app and we will place it at our Download Library. You can place your app at your Website for download. You and your listeners can install this app on Android Devices and listen to your Radio Station. Artist & Track Info("Now Playing"). Your Social Links. Ads Free. Integration of your shoutbox, communicate in real time with your listeners.
If you like to customize your app, please submit a ticket and inform us about your Facebook, Twitter and Web site URLs, follow this link: ishoutbox to create your FREE Shoutbox and inform us about your iShoutbox URL.
You must do this before App creation, so do it immediately after your order, if not you will not be able to customize your App later.
The customisation is optional, you can have your app without shoutbox screen or without social links screen.
HS services Radio App: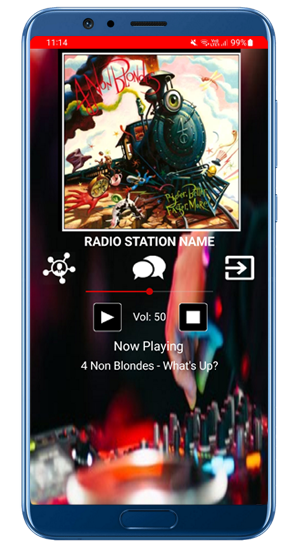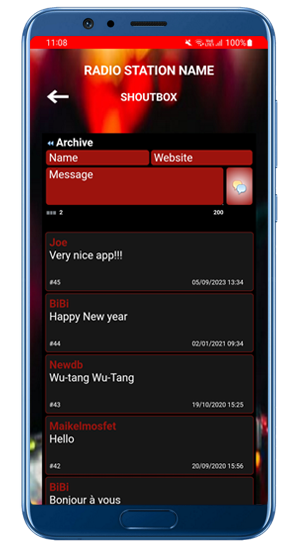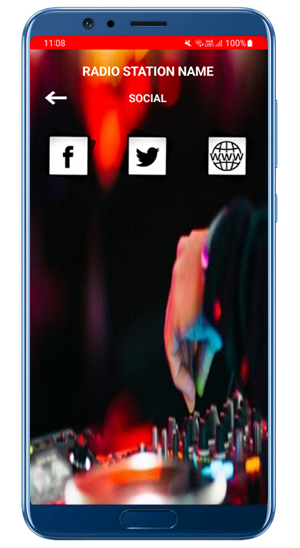 A player for your radio station on Android Devices.
App features:

- Player for SHOUTcast or IceCast
- Scrollable Artist's top Albums Images
- Push Notification
- Artist & Track Info
- Your Social Links
- MP3 only (AAC, OGG not supported)
- Ads Free
- Shoutbox
To download this demo app from our Download Library, please follow with your Android Device this Link:
Download HS services Radio App
Download this app on your android device and don't forget to enable "Unknown sources" at your Android "Settings" > "Security" to install this App.
Free for all of our Centova Cast and MSCP PRO Users.